Ride Report:Thoresby
Mixed fortunes at the Thoresby ride with a fantastic Grade 1 for Redhouse Lily Marlene who completed 50 k of her 80k ride completely on her own, without seeing another horse or rider.
Well done Carolyn Livesey and well done RLM! Thank you to Peter Caudell who crewed them both single handedly.
Khalifa BJ started in fine style and felt really good throughout his first 30 k and passed the first stage of vetting, but then disaster struck at the start of the second loop when he didn't feel qui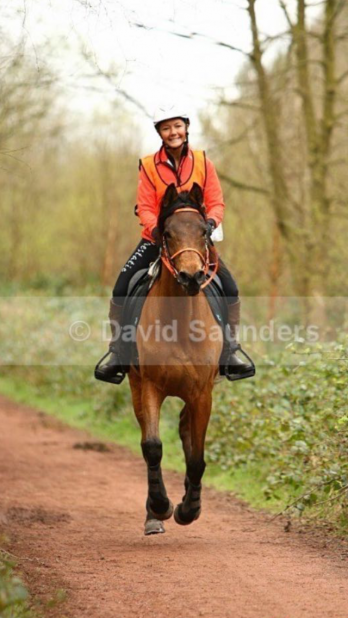 te right . Without hesitation I took the decision to retire on course and save him for another day.  I then spent a happy few hours 'occupying' both him and myself at the venue until Lily returned!
Once she had passed her vetting and was happily eating I trotted Khalifa up only to find him sound! His soundness was confirmed on a second trot up when we arrived home after a few hours of driving and again the next morning … so nothing more than a little footsoreness caused by a stone! All's well that end's well! I would make the same judgement call again and we live to fight another day!