2017 Season Update
As preparations get underway for the forthcoming 2018 Endurance season, I turn my attention to producing a summary of the highlights of the 2017 Season for the Lloyd Endurance website. All National Awards and Arab Horse Society Versatility Awards have been announced but we have yet to learn of the results from some the Regional Groups. Lancashire EGB will hold its Awards Evening at the end of the month – so we look forward with excitement to hearing how Zim Nazka, Khalifa BJ and Redhouse Lily Marlene have fared!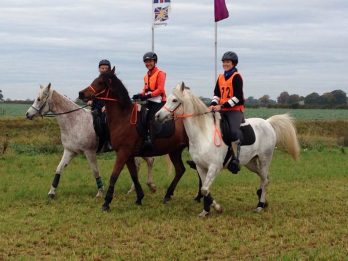 Now, where to begin:
Well it was certainly a season of highs and lows in that Redhouse Lily Marlene got off to a flying start and took every ride in her stride, produced fantastic results and catapulted us to the top of the National Endurance GB points table very quickly and there we remained for the bulk of the season. However, an unexpected lameness took us all by surprise and resulted in several missed rides.  I am always vigilant with rest periods following lameness and although she made a speedy recovery I took the view that I would not compete her again to give her the best possible chance of not re-injuring herself.   So Lily's season finished earlier than anticipated.  However, despite this "early bath", I am delighted to report that:  
Redhouse Lily Marlene finished in 12th place Nationally, a fantastic achievement.

Lily won a 120k race ride, another fantastic achievement

She was awarded 5th place in the Arab Horse Society Performance Horse Awards and has been invited to parade and receive her award at the prestigious Malvern Arab Horse Show in July this year; yet another great achievement!

Whilst not yet confirmed at the time of writing, we are rather hopeful that Lily will be the happy recipient of the highest accolade in the Regional Endurance Awards, by being crowned the Lancashire Highpoint Endurance Champion, along with what we hope will be a successful evening of other achievements for her too.  We will keep you posted on the final results once the Awards Evening has taken place and the results have been announced

Lily successfully completed 503 kilometres of rides this season
The plan was to give our lovely Khalifa BJ something of a backseat in 2017, after a very busy and successful 2016 season, whilst we focussed our attention on Lily this year.  However, her lameness led to Khalifa being brought to the fore once again. A little too late in the season to make headline news, Khalifa none the less had a great time and so did I, and he was successful in all of his rides. 
Khalifa BJ completed 315 kilometres overall

Was awarded 18th place in the Arab Horse Society Performance Horse Awards

And we hope to be able to update you on some successes following the Lancashire Awards Evening at the end of the month, so watch this space!
Finally, to Zim Nazka; as you know Nazka has been a very special Endurance horse in her time, and now, at the tender age of 19 years, is regaled as a "Veteran horse".  We retired her in 2016, with the intention of breeding a foal but events overtook us and we didn't breed after all, and so that left me with the question of what to plan for her for 2017.  My decision was made instantly when a good friend and fellow endurance rider had to say a sad farewell to her special horse of a lifetime… and so I offered her Nazka to ride! Carolyn Cummings very successfully brought Nazka out of retirement and they went on to become a force to be reckoned with throughout the season. Nazka loved her job, slotted straight back in to her work an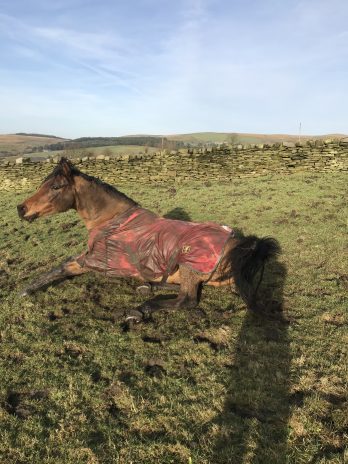 d completed many tough rides in Scotland and elsewhere in the country. It was so lovely to see the partnership growing throughout the season and they loved their time together, so much so that the duo is hoping to compete again together in 2018.
Zim Nazka  completed 500 kilometres overall

Was awarded 2nd place Nationally in the Veteran class highpoint champion award with Endurance GB, a fantastic achievement
Was awarded 10th place in the Arab Horse Society Performance Horse Awards

And we await the outcome of the Lancashire Awards dinner to celebrate what we hope will be some more achievements
I cannot end this little Season Summary without giving thanks to all those who make the Endurance Season possible: to my vet, farrier, physio and dentist, who keep my horses on the road; to my Home Team who take care of everything at home whilst we are away competing, and lastly, to my Away Team who help to ride, train and crew, without whom none of it would be possible
You know who you are: Thank You one and all!
Jackie Lloyd.
And now for some down time!